Aaahhh… Home sweet home…
You know, you can be quite happy, after waking up when it's still dark, after using (almost) all the transportations available for men to go home (a total of one subway, two trains, a free shuttle, a plain, two cars, two buses, some walking), after sitting between the noisy wing of the plane and a even more noisy kid, basically after all this "travelling", you can be quite happy to be back home, cuddle your cat and soak in a hot tub.
This way you can skip the fact that you've stayed in Paris just the time for a pain au chocolat (so many! so good!).
Anyway, to live up to the max all the time we had, on saturday afternoon (aka as soon as we got there) we went for a tour on the bateau mouche, Paris seen from the Seine is so cute (well… is there any angle from which Paris isn't gorgeous?!), and we saw quite a pretty sunset!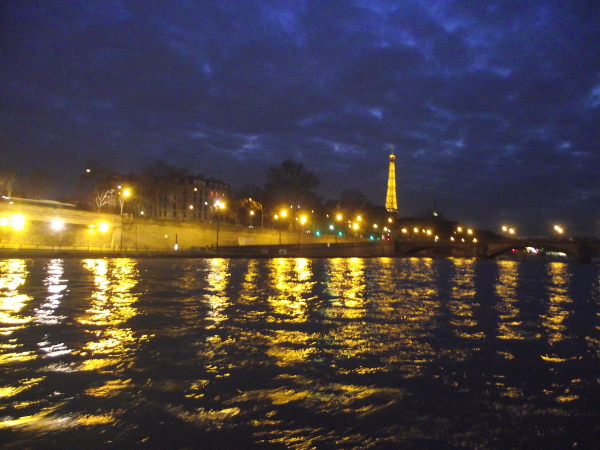 Dinner au quartier latin, crowds noise and life for our saturday night, and after dinner a walk to see Notre Dame and the Hotel de Ville.
Sunday morning we went to Montmartre: souvenir picture in front of the Moulin Rouge, then the graveyard, then he climb, a chocolat chaud and a pain au chocolat for breakfast in such a cute bistrot, street artists, Sacre Coeur, countless steps, hop on the carousel, some other crowd, lunch at Creperie Broceliande, highly recommended.
For the afternoon we went to Jardins des Tuileries, Place de la Concorde, Louvre as seen from the inside (we had no time for the art expo, but just a little time to peek inside… and to shop a little…), Invalides, and then again back to the hotel for a shower, a little rest and out and about again, near Odéon, then a walk along the Seine and back to the quartier latin (we were headed for a restaurant we fancied).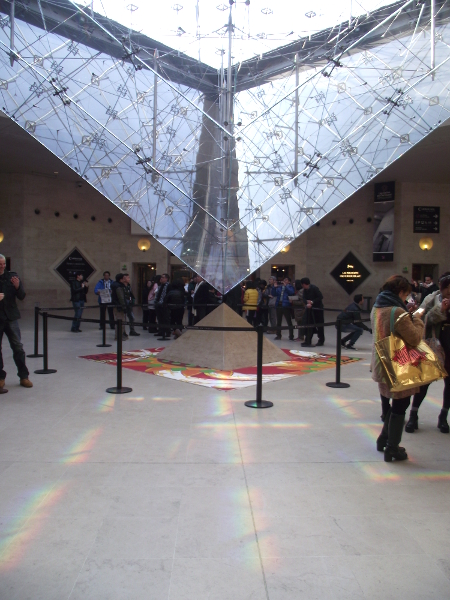 We bought a beret each, just to have a silly souvenir, and then I slept so deep!
Tchao Paris, à tout à l'heure!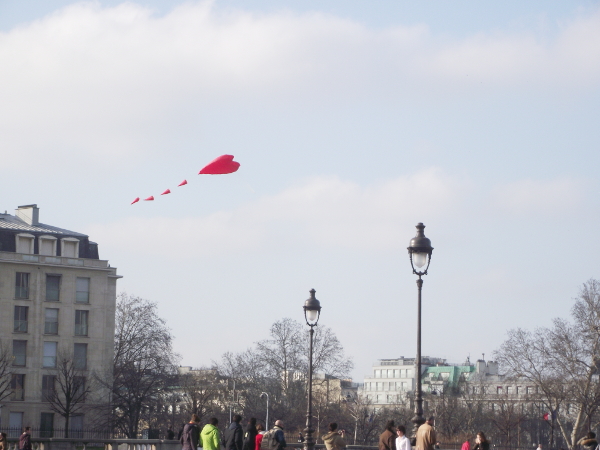 PS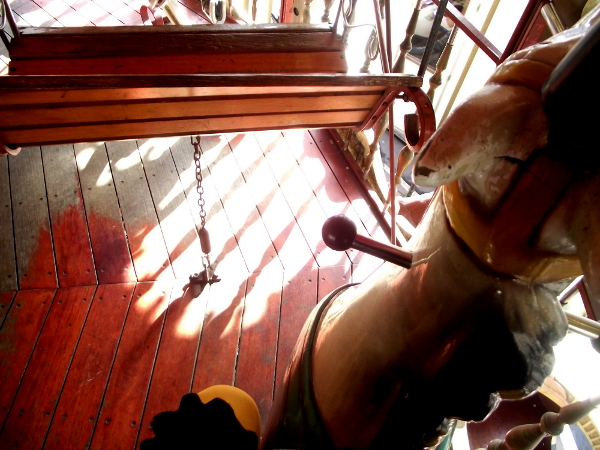 Weeee!!! Being 27 and don't feeling like!!!
Related posts: