No grandma, I didn't become vegan.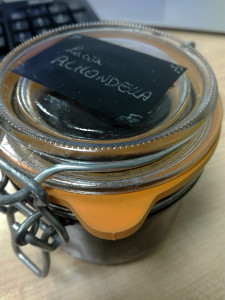 And yes, you, I know: calling something known + vegan is irky to me too sometimes. I mean, can't we come up with a better name?
Yes, I did: almondella… you know nut – nutella, almond – almondella.
And then Lucia because of Manzoni.
But since it's cryptic I had to explain this
Anyway.
Why should I make almonella instead of dipping a spoon in a jar?
Well, because I have vegan, lactose intolerant, allergic to hazelnut colleagues, and I wanted to have a nutella party for my birthday at the office, so I needed something to include everyone.
So I googled, and finding something that was vegan, lactose free and hazelnut free was a nightmare. If I didn't have one, I had the other.
Or some other recipes were good ingredient-wise, but looked like plaster… I wanted something spreadable!
I finally found one with almond butter, maple syrup, cocoa powder and water. Good!
I didn't have almond butter. Bad! So I had to make it.
And this is why you get two recipes in one.
Almond butter
200 g almonds, if you use non peeled ones it's ok, but if you want to peel them do 250 g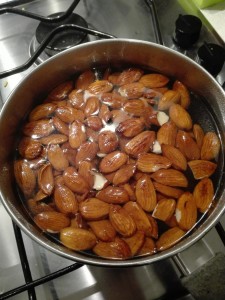 To peel almonds boil a pot of water, toss the almonds in for 3 minutes. Drain them and rinse them briefly under cold water (so that you don't burn yourself).
Then take an almond between thumb and index, squeeze. The almond will shoot right out (yes, shoot, catch it!). This is a quick process.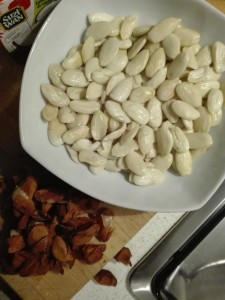 Then dry and toast them (10 minutes at 180° C, or in a nonstick pan untill some corners start to get golden).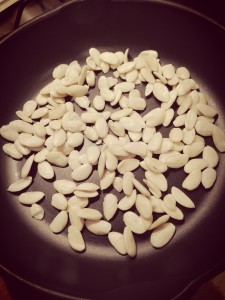 Now the long process.
Put the almonds in a blender or a food processor, blend. Pause (to save your blender). Repeat.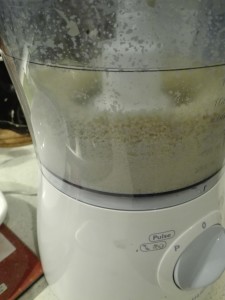 It will look like you're not getting anywhere, you'll think you did something wrong, you had the wrong almonds, or the wrong blender. Just blend and pause, blend and pause. Be patient, don't add anything in, keep scraping the sides back in. Blend. You'll eventua
Congratulations!
Now you should have about a cup of almond butter.
Lucia Almondella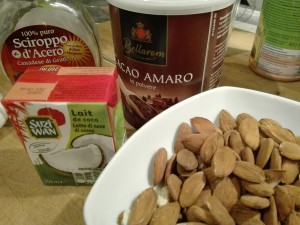 1 cup (200 g) almond butter
6 tbs maple syrup (I tried also with agave syrup, works anyway)
5 tbs cocoa powder
4 tbs coconut milk (the original recipe called for water, I tried that and works just fine, but coconut water is better! Or any other type of vegetable milk you have around)
Mix everything with a fork, add coconut milk little by little. It might take less, or more, it's needed only for the consistency. You want a thick yet spreadable cream. So adjust.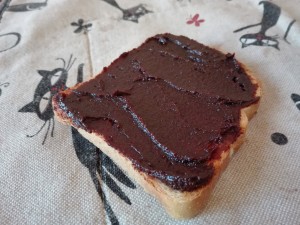 Transfer it into a jar with a lid, keep it in the fridge (yes it stays creamy in the fridge too). It lasts for at least a week

Enjoy.
Related posts: