Here we go again! As I forecasted the last time, this month I didn't read as much as last month. Actually, I've read really little, maybe because when I had some spare time I watched Daria episodes, or maybe because "having to" finish reading the Pretty Little Liars series started to bore me, or maybe because, simply, I didn't fancy reading that much. Therefore no classic novel this time. Shame on me! Shame on me! Whatever!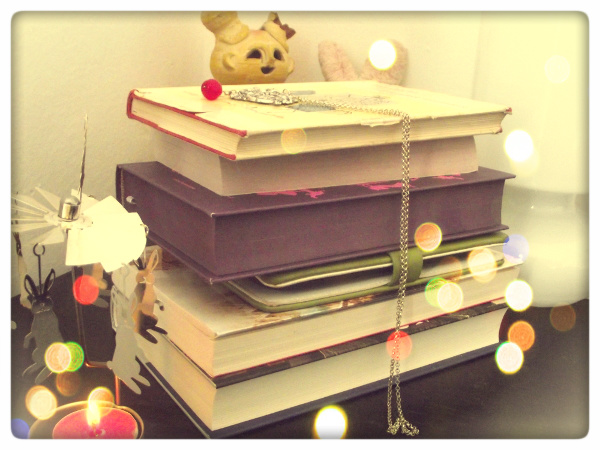 Pretty Little Liars by S. Shepard (Heartless, Wanted; Twisted, Ruthless, Stunning) – After finishing Heartless I read Wanted and with these two the second cicle was done. Sadly I found "the big spoiler" in some youtube comments, under a sneak peek… people think it's a nice thing to spoil everything in three lines… anyay.
Since this month I've been reading only these books I'll talk about them quite a bit.
I can't help but draw comparisons between the books and the TV series, and I have to admit that in the book these teens are more believable as teens (no parents disappearing for months without a word, actual concerns like homeworks and crushes, talks between friends or boyfriends aren't necessarily all about spy-things) basically, the verisimilitude in the book is better, thought the TV series has a better rythm and pace.
I think that the books could have ended at the end of the second cycle, the third one is quite too obviously an attempt to keep milking the same cow. Also because, as everyone knows, as you go on with series you have to put out things increasingly big, articulated and complex to avoid banality and show you're not stuck at your beginnings. Though I've found the plot of the third cycle (even though I'm still not through it… heck, she's not through writing it!!!) to be way too predictable, and the style, that matured from first part to second, giving detailed voice to each character, now is same old same old and full of repetitions (in one sentence the same adjective is used twice or thrice to describe different things, or ways of saying are repeated consantly… ok, it's a way of saying, but these things annoy me U_U)
Well, that's it, this is my review! It's a nice time killer, but if you're not into this tunnel… just watch the tv show!
Biz & Blog Star Workbook by Leonie Dawson – I've only just begun this ebook (that she gives for free on her website), because I've decided to tackle serious "web marketing" for my little creature (this very blog, why, thank you!) and I'll be able to tell you more next month!
By the way I've got three more "marketing" books waiting for me, two workbooks and a book on painting techniques incoming in my mail, and of course my list of classic novels, all waiting for me!
Related posts: