One of the most used keywords search here is "jasmine perfume".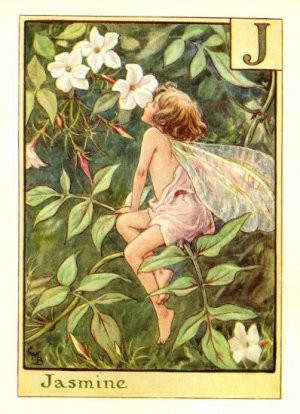 I know, I know, I feel you, it seems like an impossible task. How is it possible that such a classic, good, sensual and feminine fragrance (by he way my very favourite) is only found mixed with a ton of other scents?
Don't despair, I've finally have the answer you've been waiting for U_U
I've found a solid perfume, here in Italy I think is the easiest to get hold of, it's Maroma's solid perfume, it can be found at herbal shops (just ask) or Naturasì (a chain of eco-bio superstores), an 8gr jar costs 9 euros.
I've smelled it, it's pure jasmine! The only downside to solid perfumes is that they're not so intense and they tend to fade away quickly (not quickly in like five minutes, but I don't think they'll last 'till night).
I've found another jasmine perfume, at the artisanal fair in Milan last weekend, of course in the french section: "Parfum de Grasse. Eau de cologne à l'ancienne Jasmin" .
Do you know how it feels like when it's summer and you step by a jasmine? That's it, when I tried it on the first time I just had to say "Hello, I'm Cristna and I'm a jasmine!". It lasts long, it's really good, the packaging is quite cute with the flower in it and 125ml costs 9 euros… I lurve it! (And: a friend of mine bought rose perfume, smelled just as great!).
Now my pretty bottle sits in the bathroom near the blackberry scent I recently swapped and the violet perfume I bought myself some time ago. Now I'm happy and I have wonderful perfumes 😀
PS
To be honest, there are two Lush perfumes with jasmine, one is Lust and is pure jasmin, the other is Tuca Tuca that has both jasmine and violet, I remember I had tried them out in the shop, they were good! But the prices are quite different.
Of course if I hadn't found out about these other two perfumes I've just told you about and didn't buy the french one, I'd had probably given in to Lush!
Related posts: