Before I start introducing you to my tarot decks collection (again, I know it's quite a small one, if compared to hardcore collectors, but here I'm talking increasing mine quite a bit!), I'd like to introduce you to those decks I stumbled upon online and that got my heart.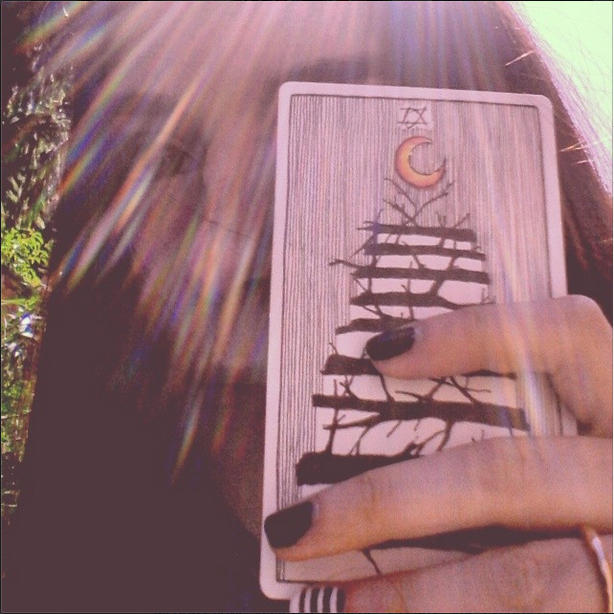 Why? Well, because they have a kickass artwork, I feel so inspired and I'd really like to play with them*, plus I'm not interested only in the decks, but also in the books they often come with, these books are not just about the meaning of the cards (to be honest that's the least interesting bit to me now), but they tell you what the creative process has been, how they got to a new interpretation of a game that's centuries old.
So here they are in "craving" order 😛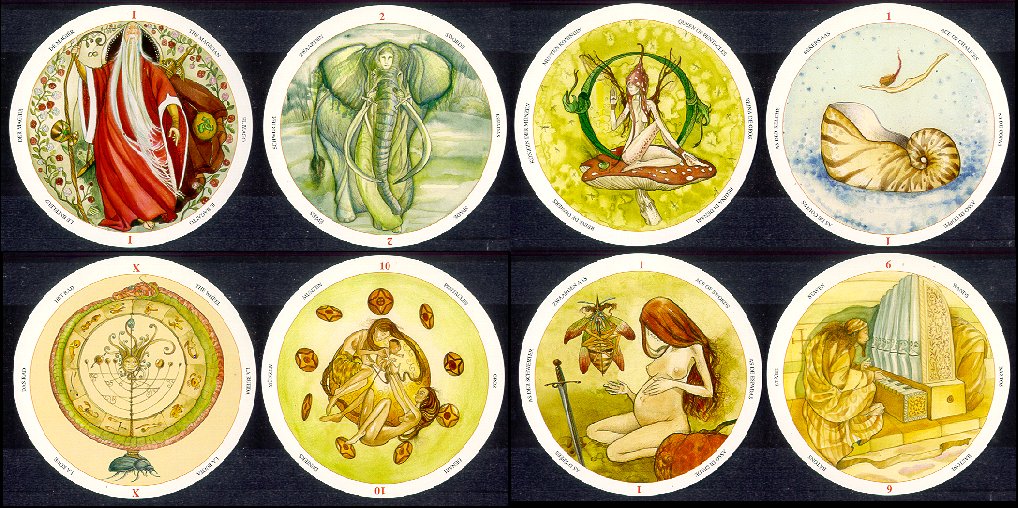 Round tarot? Round tarot, yes, please. There is no upright, upturned way (not technically, at least) and that Gandalf-Santa at the beginning is worth the entire deck 😛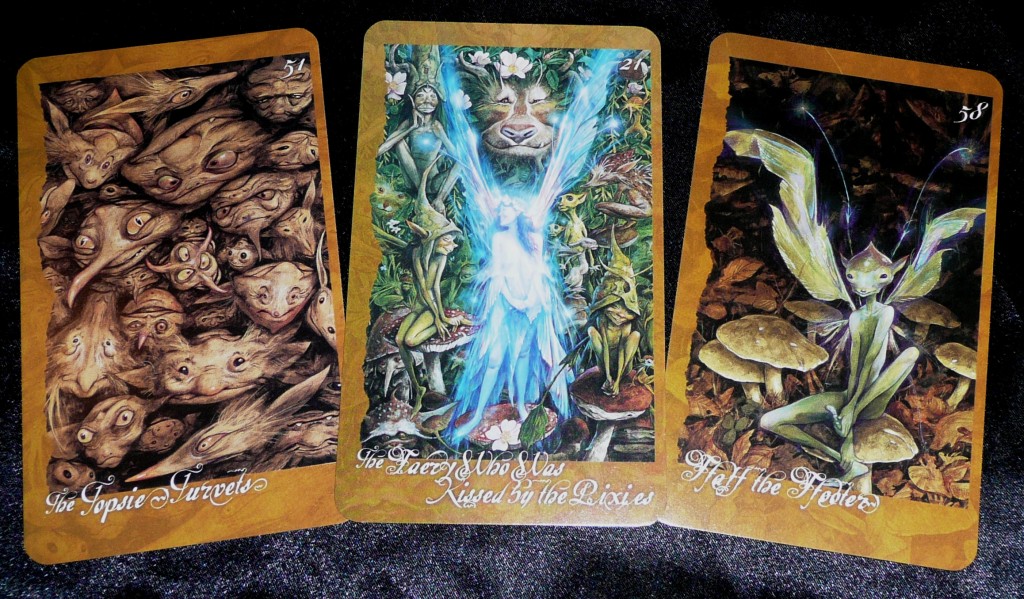 I grew up with Labyrinth, its creatures were designed by Froud, every drawing I see from him is like a proustian madeleine to me!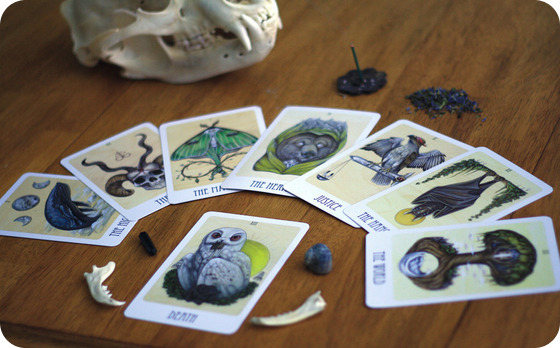 This project started on kickstarter for only the major arcana, and it quickly got to a full deck project… those drawings, those three-eyed barn owls, aren't they pretty??? *_*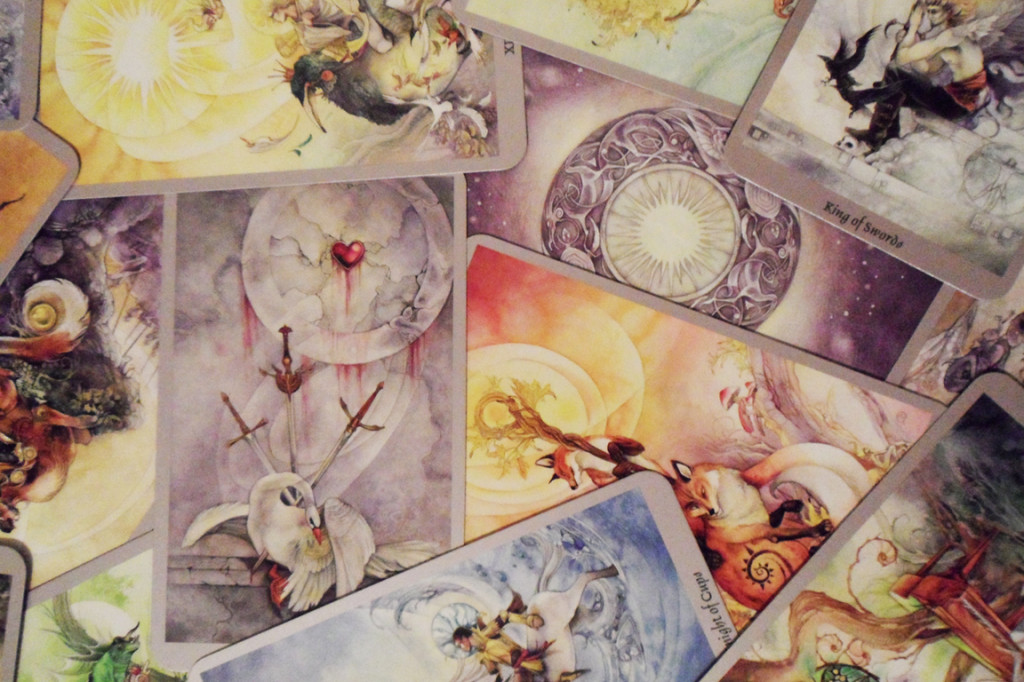 Aren't these simply gorgeous? Such grace, such tranquillity *_*
Deviant Moon (senza bordi)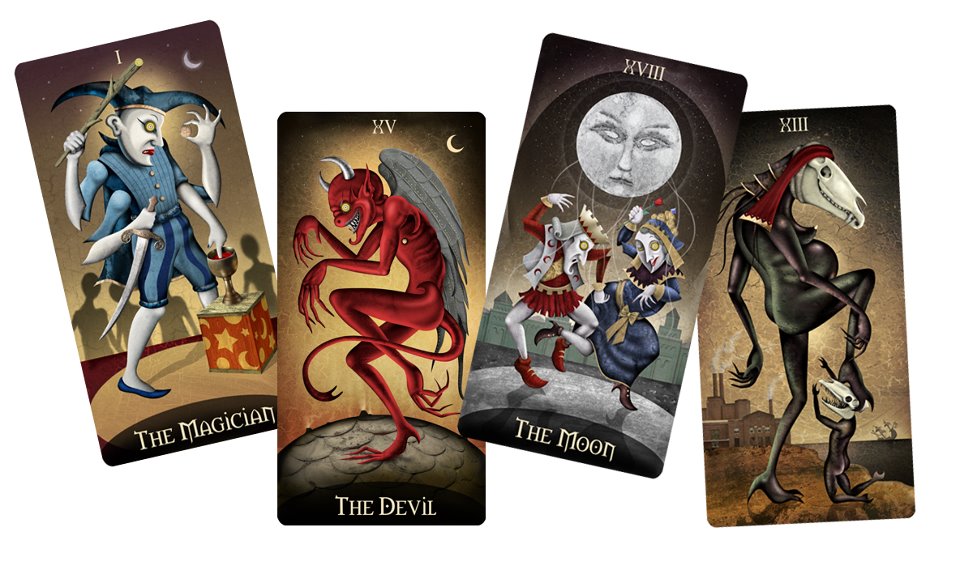 From elegance, to madness. They're also quite unsettling, but my goth side sometimes require its toll. This is the "borderless" version, aka, of course, the illustrations are given more space by removing the white border they had. To some you can read better this way, to me it's just prettier!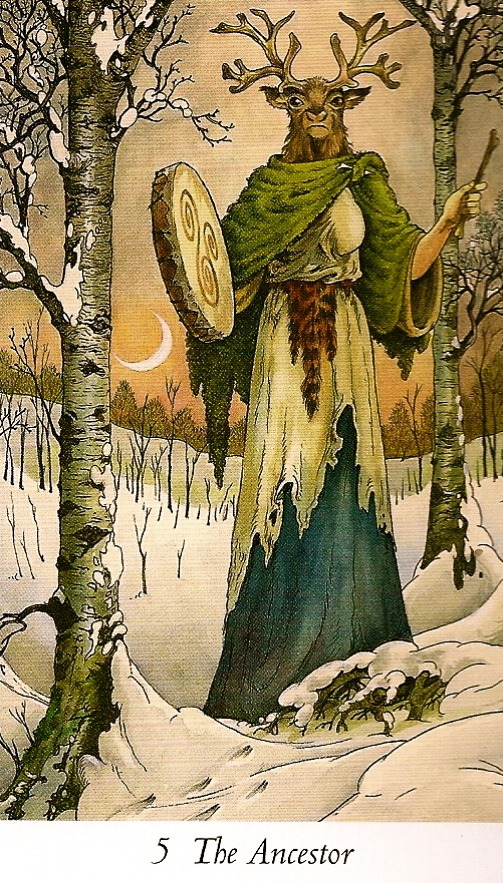 This deck barely makes the list, it's the first one of my "I don't know", I've read good reviews, I've seen very pretty pictures of very pretty cards, but ther is something off… But it made the list nonetheless, you never know 😛
L'Oracolo della strega tradizionale (the oracle of the traditional witch)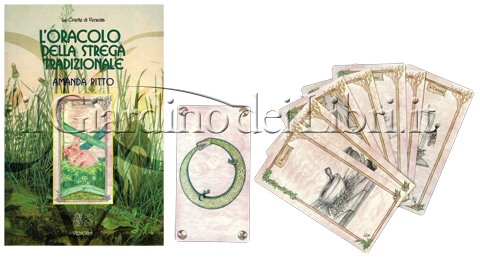 I don't really know why, but those simple drawings, in black and white, of everyday and old objects… don't they make you wish for chestnuts, pots on the stove and needlework? Just me? I must have too many different natures in me… the goth one, the flowerpower one, the bohemian/bucolic one… sigh!
*to be read as: as soon as I can afford them, they'll come to stay in my collection and I'll be finally able to really play with them, so it's more like a commitment than a wish 😛
Related posts: