Since the weather forecast forecasted cold and grey days ahead, and since last week's rain was already enough to make me feel dull and bored, I decided to jot down a practical guide to that silly kind of "cabin fever" that affects everyone after a long and grey winter… we still have two months to go. Brace yourselves.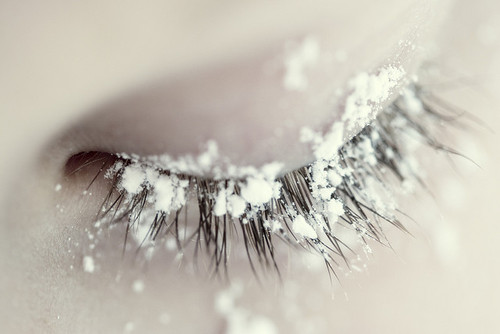 In italian we don't have this funny saying of "cabin fever" but we experience it nonetheless. So, without any further ado, I thought this throughly and I think I came to the conclusion that the attack has to be a combination of two things: endurance and indulgence.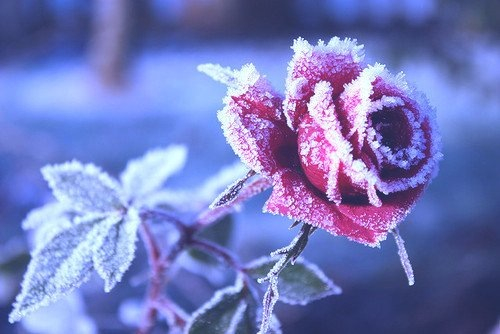 Endurance
When it's cold outside and everything's grey and it gets dark quickly, the only thing you'd like to do is to be like bears: curl up in a ball, fall into hibernation and once in a while eat something hypercaloric.
This is not good: the more you feel cold the more you stand still, but the more you stand still the more you'll feel cold. So the only thing to do is get going, try to get outside when you can (of course cum grano salis: if there's a raging snowstorm or if it's unbelievably frosty outside maybe you should reconsider, but if it's just the usual cold just cover up very well and go outside to get groceries or to throw away your thrash).
And after all, is it just me who likes to get back inside and feel the cheeks getting warm again? Just me? Weird… must have been all those Heidi episodes when I was a little girl…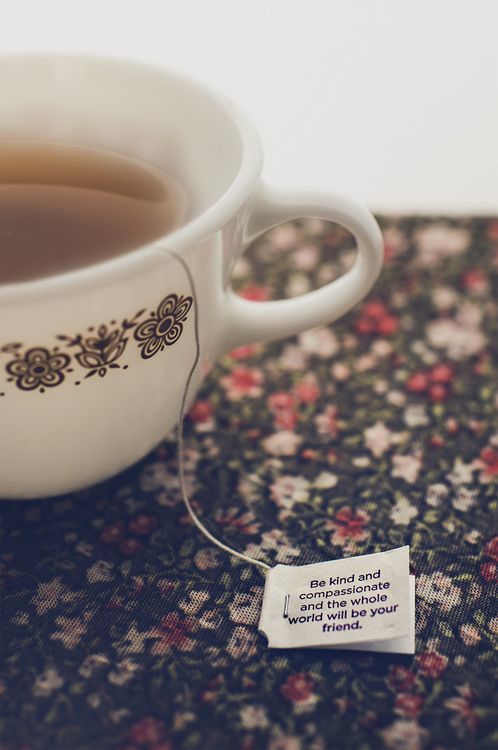 If outside is indeed snowing cats and dogs, try anyway not to stay too still… generally, during winter, my home is tidier because if I am tidying it up I am also warming myself up. Then sometimes I just turn music on and dance (aka: jumping up and down and flapping my arms around, but that's beyond the point)… my bed stays unkempt, but I warmed up anyway!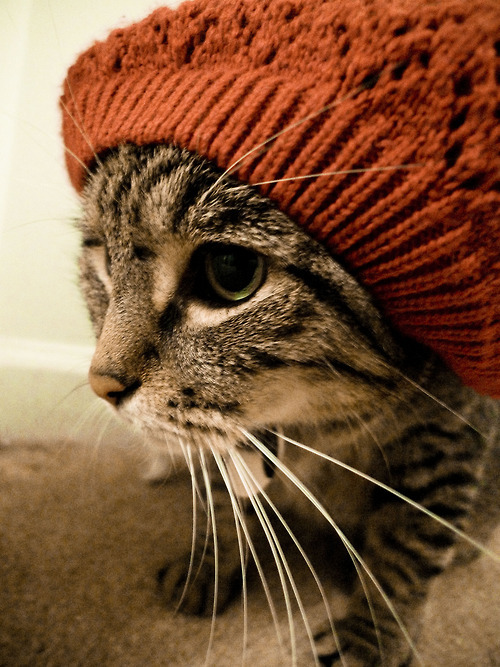 But, wait a minute, since I've seen how people goes around… Are you dressing properly for cold? Are you wearing an extra shirt? Heavy socks? Double socks? Heated socks? If I get cold feet I'm no good, so I'm always wearing multiple layers. Maybe an extra sock makes the difference!
(Oh, yes, heated socks really exist and they are heavensent).
Food. Let's talk food. Lately I've committed myself to only buying local and seasonal fruits and vegetables, but most of all I'm trying to buy coloured fruits and vegetables. I'm still not eating as much fruits as I should, the thing is I've always thought that winter fruits are boring, whity and boring, with dusty apples and tasteless pears (that fade away quickly).
Silly me!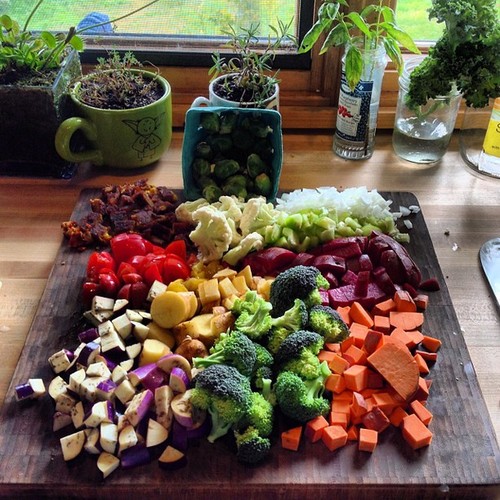 You can find potatoes and carrots all year long, therefore a carrot soup is mandatory, and orange food is a mood booster; slices of radish in a bowl of cabbage are a happy sight. Then there are fuji apples, so juicy and with a nicely coloured peel, there are japanese persimmons (I've just recently learned how good they are), there are mandarins and red grapes and ananas (ok, ananas is not local nor seasonal, but at least it's coloured!).
Basically, if you like me don't fancy white-boring food, all you have to do is look for some coloured items, (I'm preaching for myself here… The last experiment I did, successfully, were artichokes to dress our pasta, yummy!).
After all eating like this is also very healthy: seasonal products carry all the nutrients you need to face the season ahead!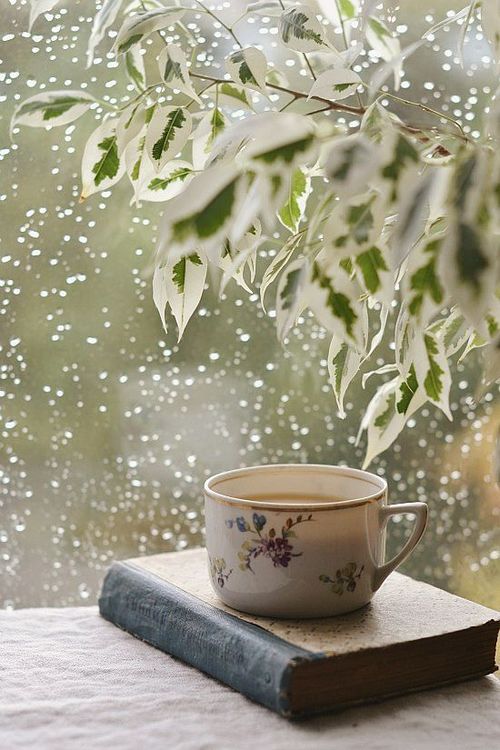 Indulgence
Of course you can't beat winter… so, if you can't fight it, join it. My suggested cure is likely composed:
– blanket on the couch
– soft pijamas and night socks
– cups of hot cocoa or herbal teas
– going wild on cakes, cookies and breads, so you have the perfect excuse to use the oven
– if it snows of course you can go outside building snowmen or making angels in the snow
– or you can stay inside and light the fireplace (or just a bunch of scented candles)
– take a hot bath with lots of froth, or standing under the hot water untill your nails shift back from blue to pink (done, it works)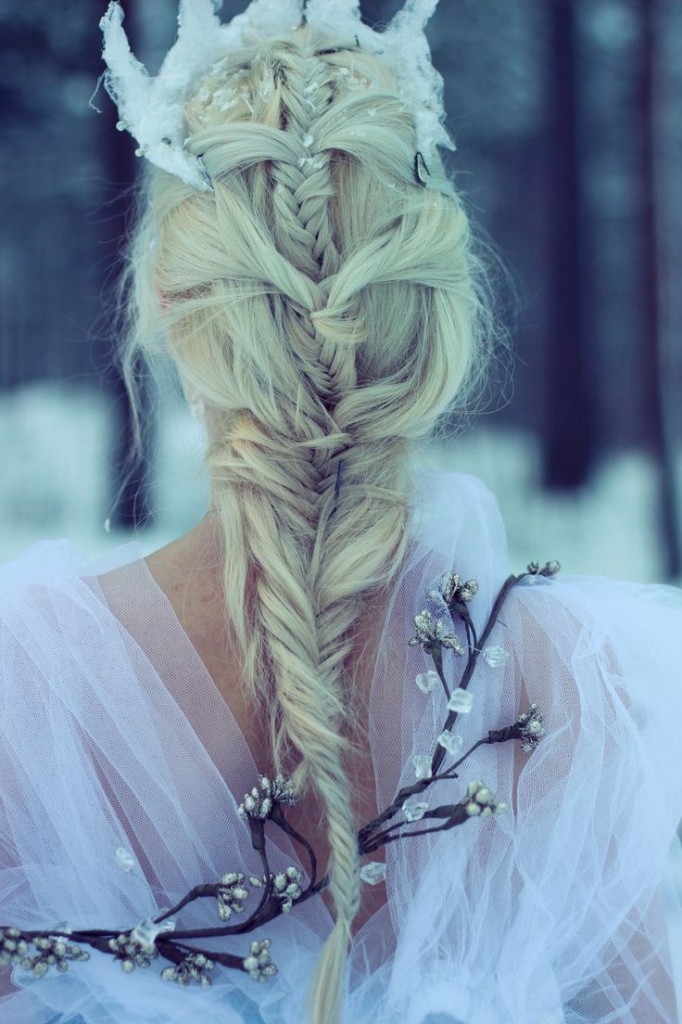 – after your bath/shower you have the perfect excuse to spend some time to pamper yourself with moisturizers, to soothe your dried-from-cold-skin
– use silly pompon hats, sparkly scarves, handmade knitted socks: flaunt some winter garments, would you? Or, you can go the glam way: become your very own Snow Queen
– dive into that pile of books you wanted to read (see first point of this list: blanket and couch, and the one "frothy bath" if you're into it, I'm always afraid that I'll drop the book into the water, and my arms get cold)
– dive into that pile of movies you meant to go to the theatres to watch but didn't, or simply watch again your favourite ones (blanket and couch are there for this purpose as well)
– for those who can: cuddle up with your furry friend (or more than one of course)
– pick a hobby: knitting, mixing while curled up into a blanket, beadwork, breaking all records on Mario Kart, repeatedly…
My point is this one: if you really have to be inside all the time, make do with anything that keeps you warm and is fun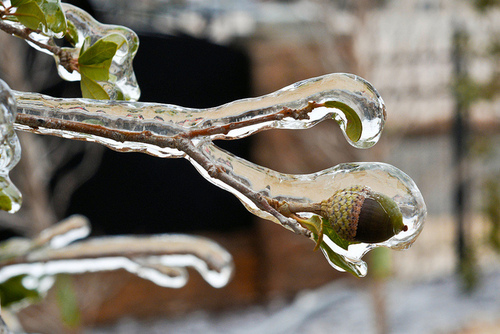 I'm trying to do most of it: I'm walking to work, I'm cuddling Clothilde (when she's in a good mood of course), baking cakes, making herbal teas, baking bread, eating coloured foods, wearing my favourite scarf and lipbalm, always.
Have I missed out on something? I'm sure I did, please tell me your secret weapons against cabin fever!
Related posts: