Well well well, another post this week. The thing is I'm bored with all this gray weather so, instead of following my guts into hibernation again, I decided to fight dready weather with colour.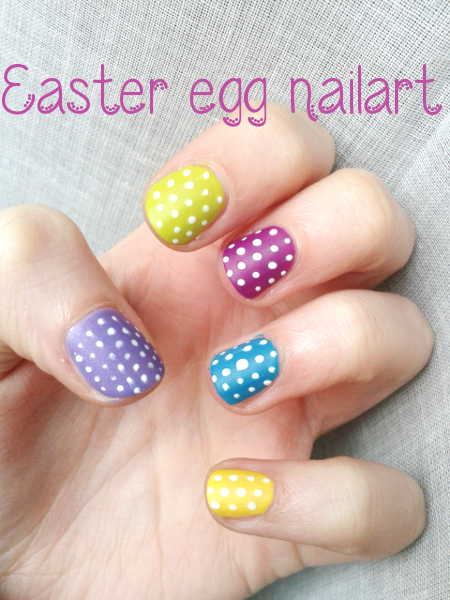 Eight nail polishes for five fingers? Yes U_U
This post has not been sponsored by Essence (I would have no problem in saying so, that's why I have a whole "sponsor" category in this blog! And ehy, if Essence would like me to write other posts they just have to tell me :D) it just happened that this time I used all Essence products.
Happenstance helped by the fact that I like the quality and most of all the price of these polishes.
Products used:
05 sweet as candy (base)
133 oh my glitter, lilac, thumb
39 lime up!, acid green, index
132 breakthrough, fuchsia, middlefinger
55 let's get lost, blue, ringfinger
95 wanna be your sunshine, yellow, pinkie
tip painter in white
07 soft touch special effect topper, matte-ifying top coat
dotting tool
Phase 1)
get your nails ready and add one coat as base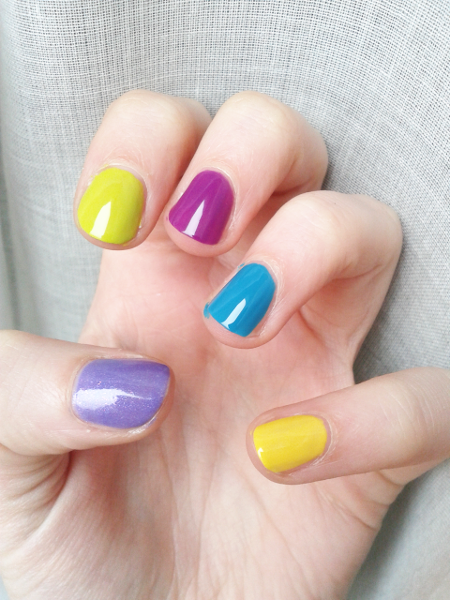 Phase 2)
go on with two coats of colour (wait for the polish to be super dry between coats)
Phase 3)
with some patience and the dotting tool dot your nails. I started with way too small dots on the thumb, I went for a more "cartoonish" look on the other fingers.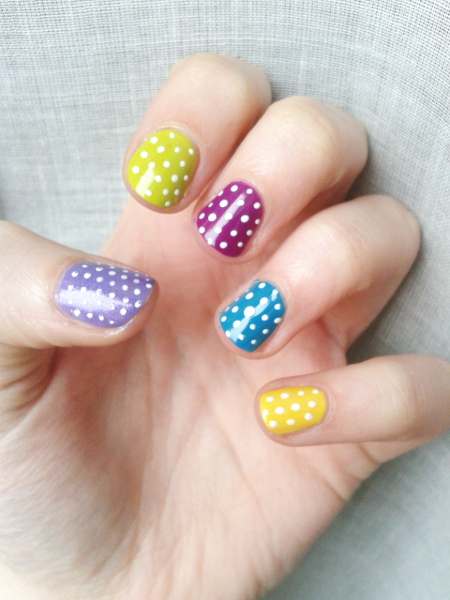 Phase 4)
You can call it done and just go over with a transparent topcoat, I used a matte-ifying one.
I decided to dot my nails all the same way to give them uniformity, something in common, and the matte effect to "tone it down" a little, and also because oval nails, colours, white dots, matte, I couldn't but think Easter eggs!
I've listed the colours I've used, but obviously you can choose the ones you prefer, but do I really have to tell you? 😀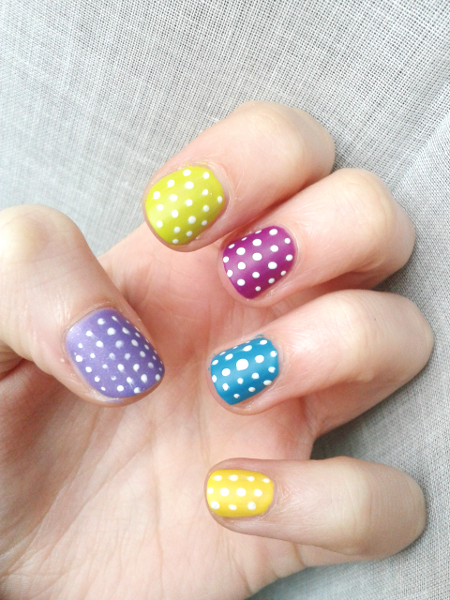 Related posts: