When moving, even small and slow like I did, a lot of almost forgotten things can pop up again. Included a jersey knit little black and white polka dot dress I really like for summer… but I didn't like the top part.
What to do then?
Take advantage of a classic tank top, one of those that are usually numberless in a wardrobe, and join the two things!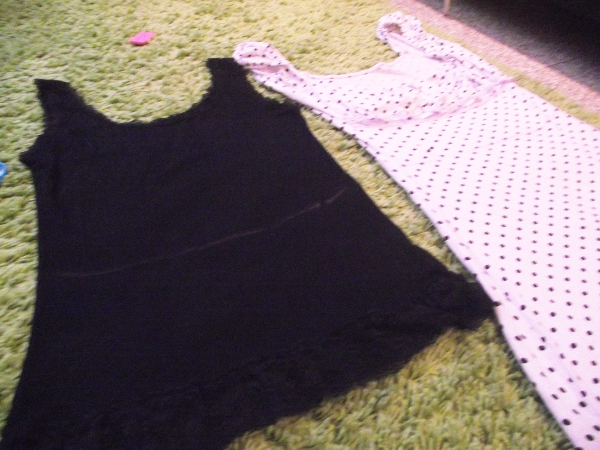 Mark where to cut (I wore them to see vestibility, measures and length).
Cut.
Right sides together.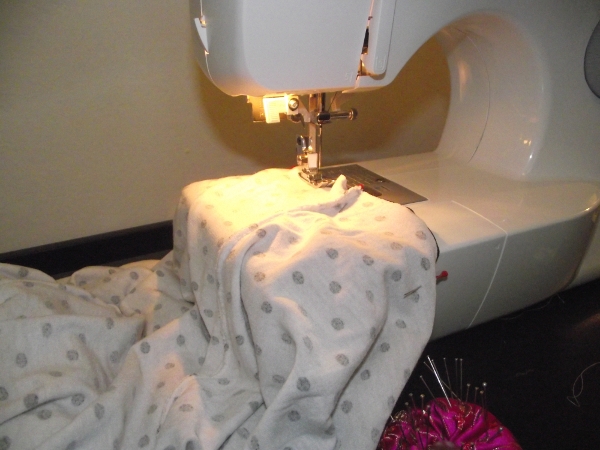 Sew with an elastic stitch (it was all jersey knit, if needed a zigzag stitch is fine). Refine the stitches.
Rock it.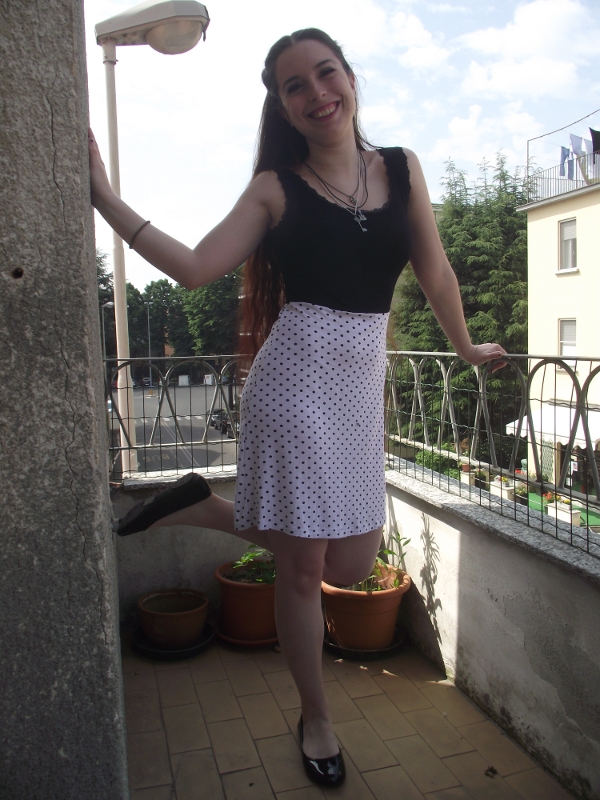 Related posts: