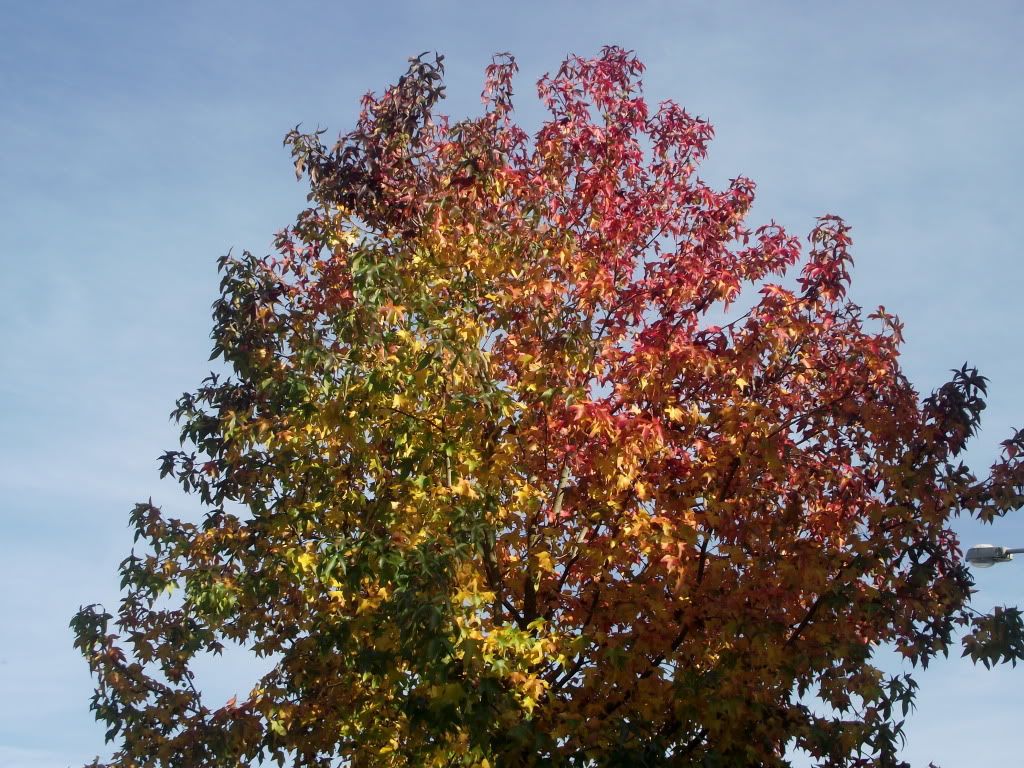 ° my neighbour's rainbow maple (pictured above!)
° painting my nails, after months
° baking a cake and filling home with a pastry smell
° hanging posters and cork boards
° spend the entire weekend at Faun's
° beer fair, with home brewed beers, one better than the previous
° hot pink shoes
° green vases for the flowers I have in my bedroom
° coconut conditioner
° good pizza when you're super hungry
° my Mii and losing at tennis XD
° counting birthday candles and spending a birthday like I used to (Mr Faun's birthday 😉 )
° wool minidresses, it's like walking around in your pijama with a blaket on!
° my mind, I know, it's self indulgent, but I loved it very much this week!
° doctor Walter Bishop
° Yann Tiersen and his "La Valse d'Amélie" (and listening to it when I'm walking alone)
° lurking on Filofaxes on sale (I added three to my wishlist, sooner or later one will be mine!)
° planning my little trip to Madrid, in november…
° …and an Ayurvedic massage (plus reflexology) in genuary. These last three are a fantastic way to get rid of monday night ennui.
° making up new super-silly words (nerd alert!!!)
° adding a little touch to the blog (CCL and most viewed posts IE)
° my halloween socks, with a glow-in-the-dark skull on them U_U
° Internet, I know, it's super-nerd, but you can find really EVERYthing!
° the sweet video below, it reminds me of my Erasmus, thank you Icon :*
° health, family, home, love, friends… we should never forget
° Mr. Faun, he's incredibly mythological
Related posts: