Did I ever say that during swap parties you can make big finds?
I did? At least a thousands times? Oh, ok, cool, so I won't have to say it again.
Like… take this burgundy dress. It had a nice colour and the best fabric ever, light, flowy, fresh.
Too bad for the granny-length, but that's nothing a pair of scissors can't fix!

My upcycling was very very very simple:
– I wore the dress,
– marked with taylor's chalk where I wanted the new hemline,
– I cut the front much shorter than the back (where I undid the old hem), last year mullet skirts were a hit, and I thought to myself "Why not, I'm always paranoid about my back buns showing inadvertedly"
– then I did the hem with a simple zigzag stitch all around the edge (aka it's not a proper hem, but I like the raw effect)
Though it still needed something, other than a chinched waist that could simply be done by adding a ribbon in the two holes that were already there.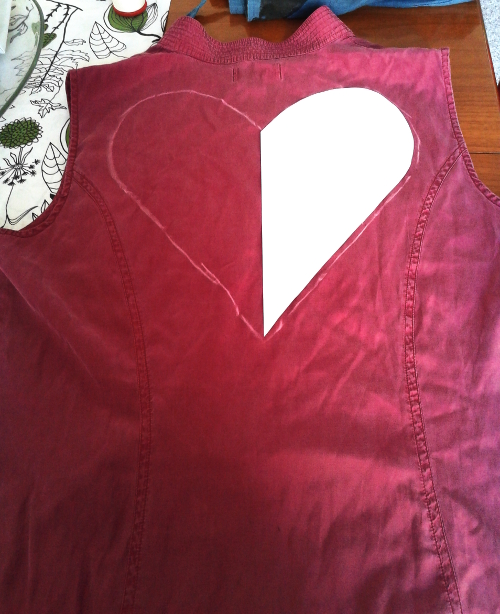 So I decided to make a lace heart inclusion. I had some leftover lace from an old (and kitsch) shirt, and the colour was simply perfect.
Again, the how to is very simple:
– draw half a heart on a piece of paper
– find the centre back of your dress and match it with the centre line of your half heart
– outline the shape
– flip the half heart over, like in a mirror, so that you have a perfectly symmetrical heart
There you have it!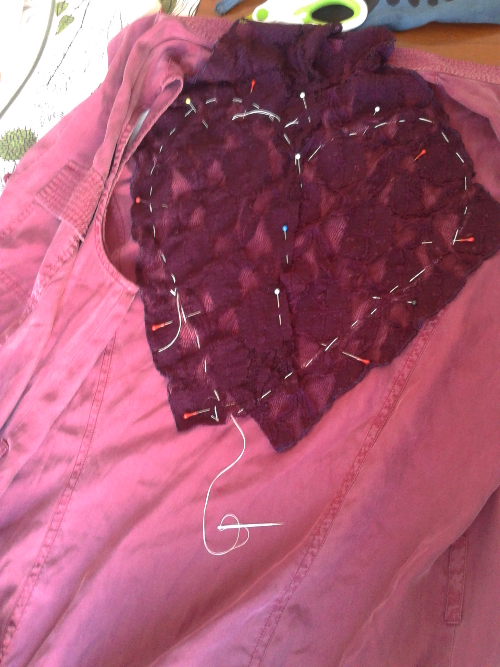 – take your lace,
– pin it down,
– baste stitch the heart,
– machine sew it
– cut a little slit in the fabric of the dress and start there to cut out all excess fabric, be careful not to cut the lace nor the stitching, keep at least half CM of border
– sew over the border and onto the lace with a zigzag stitch to secure everything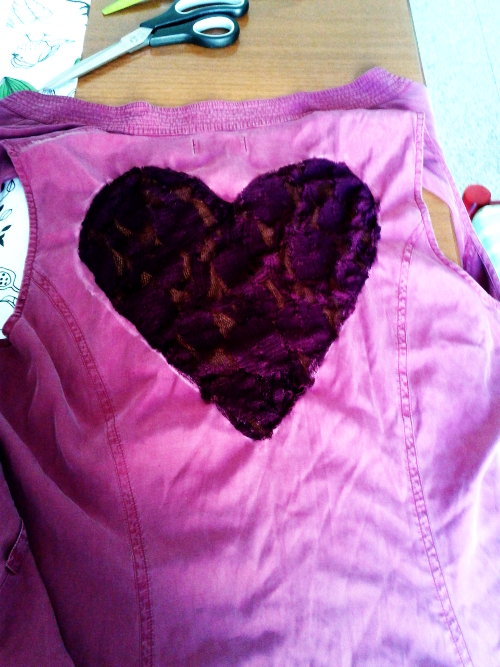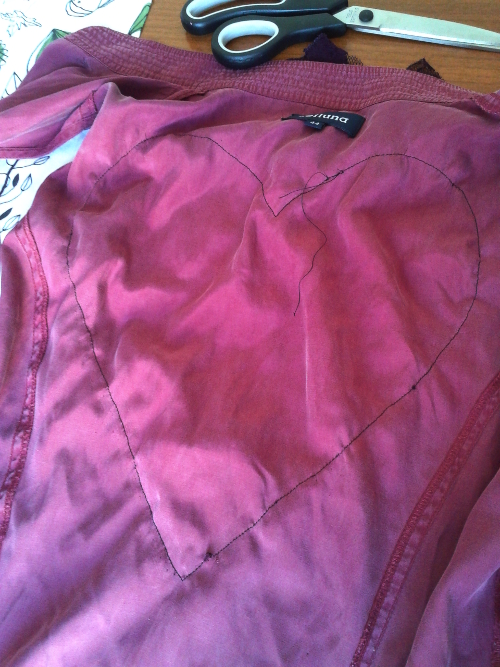 Wear it and flaunt your new steampunk-ish dress (usually a pair of boots and a top hat nail it… in this case I look more like I'm ready to tame lions… but it works for me anyway… roar).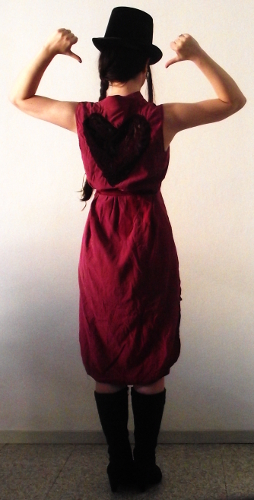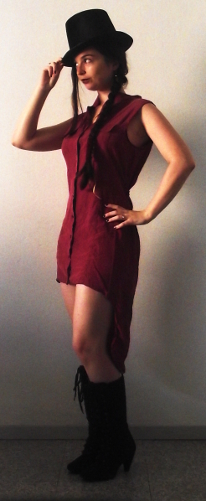 Related posts: