Just a quick update:
I've got the email confirmation by Haarstitching.
To have it all I had to do was attach, to my donation, a paper with my name and email address.
This is what you get: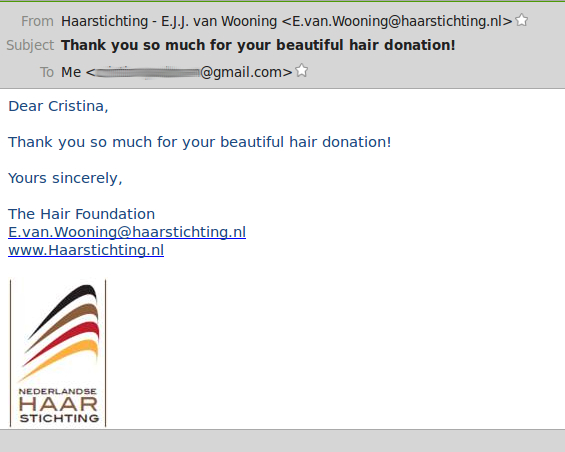 I' always ask for a confirmation because I don't trust Italian mailing system that much… -_-
And anyway is good to know they've received my donation

If you've donated let me know how it goes!!!
Related posts: