I've got an update about my hair donation to Locks of Love!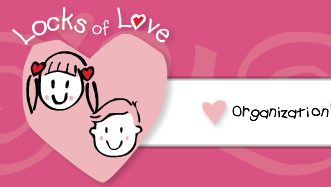 At the end of May I cut my hair to donate them to this association (like I wrote here).
On their website it is possible to download a pdf to mail in with your hair, to receive a validation that your donation got to the right place.
Being used to italian mail posts I didn't hold my breath waiting. When I got back from my holidays, though, there wasn't still anything in my mailbox and a girl commented on my old post to know how it all went.
Long story short, I wrote an email to Locks of Love inquiring if there was any way to know if at least they received my hair donation. In a couple of hours they mailed me back and said yes, they had my donation!
Moreover they offered to mail me again my reception note, but at this point I said that an email was fine… and voilà, in a few minutes I had my certificate!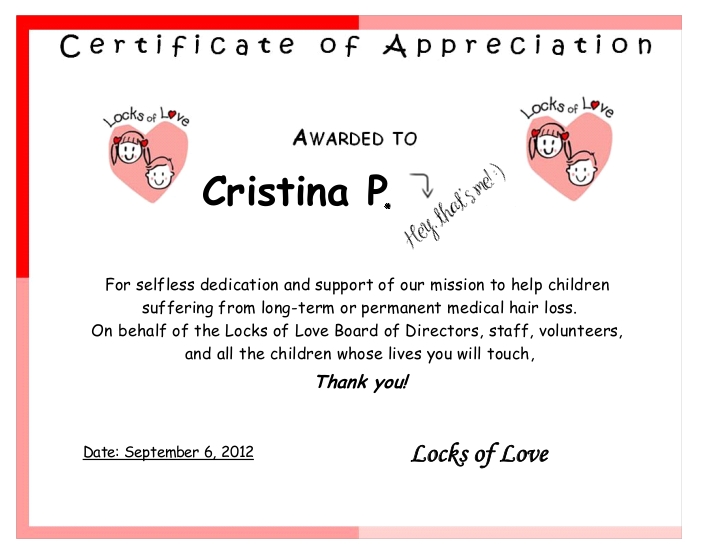 I wasn't expecting this, I thought it would be a simple note with "Got it, thanx", instead it is such a pretty certificate, and it actually moved me a bit!
Next time you're going to cut your hair, give this a try, ok? All the how to is explained perfectly on their site, or on my old post 😉
It's easy, costless and painless, and one of my favourite girls did it too:
Related posts: