It is time for such things so you'll enjoy this "confession", in the hope that if I expose these "shadows" of mine to some light they will be frightened off.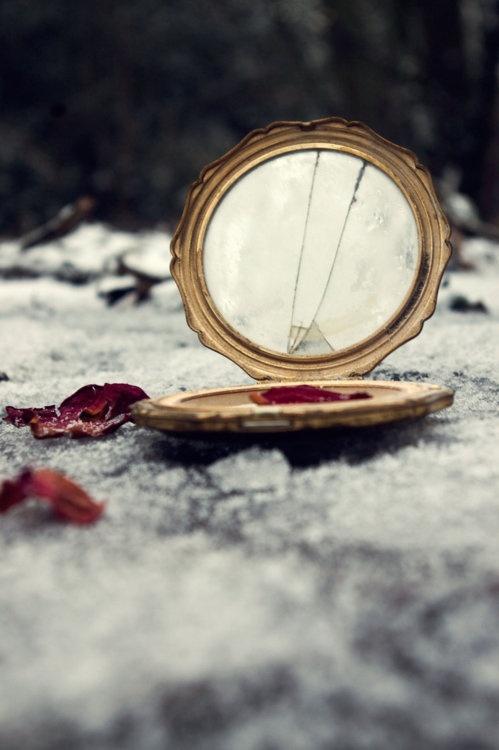 It really bothers me that, when someone thinks they won you and therefore they judged you -maybe for some silly opinion confrontations- you can't do anything to change their minds. In bright days I couldn't care less, but during darker days I think it would be sweet to have some kind of "revenge" and see some people drop down to their knees saying "I'm sorry, you were right" and dwelve in envy. Oh, there, I said it.
I'm also really bothered by having to keep quiet in normal conversations -since I can't go out and psychoanalyze people live, they didn't ask for it- when I hear people saying things that aren't true, making reality a bit more pretty on their side, giving a different than before version of facts, compensating for whoknowswhat and why, playing nice at first asking questions and being interested but then they need to hear it all again because they fake the interest then don't remember. It's really frustrating to me, but if I were to expose every single "flaw" of anyone speaking I'd be soon thrown in a pit to analyze and expose stones, on my own (and they'd be right since if someone did that to me I wouldn't be pleased at all!). Mostly I have to learn to accept the fact that not eveybody is like me: what I say is said honestly and trying my best to stick to reality, I try not to make things bigger, not to lie to make myself cooler, not to get irked at small things or compensate or start competing on the smallest things… It is not due for everyone to do so therefore I have to learn not to put my trust in every single one. I'm trying, I hope I succeed and I hope I can stop caring for other people compensations, what do these things have to do with me anyway?
Sometimes I'm also haughty: I allow myself to look around and judge (yes I'm the one judging this time) other people, most of all if I think they're shallow in something that's not shallow at all to me.
I'm sorry if what I write seems a riddle, but this is the only way I can write about things as I truly live and experience them without pointing my finger, which in this case is what matter most, am I righ?
Again, I allow myself to judge other people, just because, for a feeling or listening to them, they seem shallow to me, mostly empty but filled up of themselves. It happens mostly on the internet sadly, people that take advantage of a medium of communication (aka a blog? Yes, I know I can risk this too) and therefore think that, since some other people seem to be so naturally prone to being subjects, feel like they are an authority in something, they feel IMPORTANT. When they are all but important, when they write with grammar mistakes, pronunciation mistakes, they end up being copycats or selling other people's works as their own. About "being naturally prone to being subjects" I could write plenty… why is people so quick abandoning their own thoughts to believe blindly to other people's words -just because these other people have a spot on internet- that are self declared authorities?
There are other dark times, always thanks to/blaming the internet, I purposedly look into stuff I know I don't like just to feel better, just like the eecard "I won't defriend you on fb beause your status updates and pictures make me feel better about myself". Vile. But we're talking shadows here, not My Little Ponies.
Basically sometimes I'm just an envious* little girl, who sits in a corner with a gloomy face but who'd really want to be the center of attention and compliments*.
Anyway my mom was right: ignore her, it will pass.
* which means that deep down I'm insecure, I know, I'm working on it 😉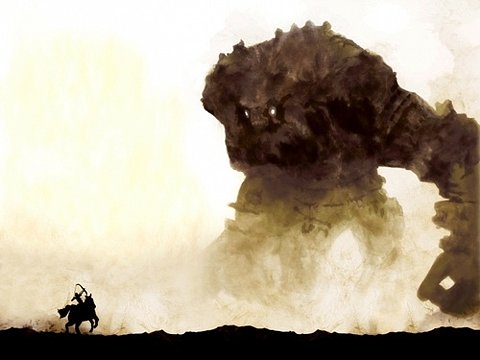 There's another shadow I've fought and almost won (almost, some pieces here and there still survive): when "I lost myself", when I stopped caring about my spirituality and therefore a bit about my wellbeing, when I let deadlines and expectations drink me whole, when I realized I became a bitch but what's worse I was a lonely bitch, I had a wish, I looked inside myself and it seemed I wanted just that one thing: I told myself "I'd like to be like a manga girl, always cute and nice, pictured with hair flowing in the wind, in the sunset, whose worst problem is when to go buy milk, so that friends and work can fit in". Translation: I wanted expiration. I wanted everything to be static, unchanging, sure, always healthy, my control-issues wanted everything to stay always the same, stable: any kind of simple lame job with a low yet steady income, saturday with friends, phonecalls to mother, and days going by regularly when you had gym on monday and creative lessons on wednesday, fibers in the morning and vitamins in the evening. All planned, all quiet, all right, all perfect.
All dead.
I kicked my own ass and I realized that that's not life (thank you Montpellier, thank you), that that wasn't what I really wanted, that was what my fears wanted, and slowly I rised, slowly I accepted the idea that there aren't two days equal, that you never know what happens next and this is the fun part.
There's one last shadow, it's long and dark, it's like a chalk mask, a white marble face, still and unchanging (not surprising since what I've just wrote), staring at me without seeing, judging without knowing, who wants me like those manga girs, cute and nice… bidimensional.
The shadow that says don't even try, it's useless, don't think highly of yourself, it's not going to work, look at you you're not even trying and anyway you're dropping everything off when it's not interesting anymore, nothing lasts, you have no patience nor commitment, and you're not going to succeed anyway.
The shadow that's Queen of Nothing, so arrogant with her shiny crown, she wants me to be like "the best version of myself", a self imposed model of perfection that's already impossible to reach, which is the perfect excuse not to try and blame myself for not trying, therefore wasting all the time I have to really try.
After all they say that admitting to have a problem is the first step to solve it, right? Well… face off!!!
Related posts: