At last it's here: I've opened my Etsy shop. Carnival Oubli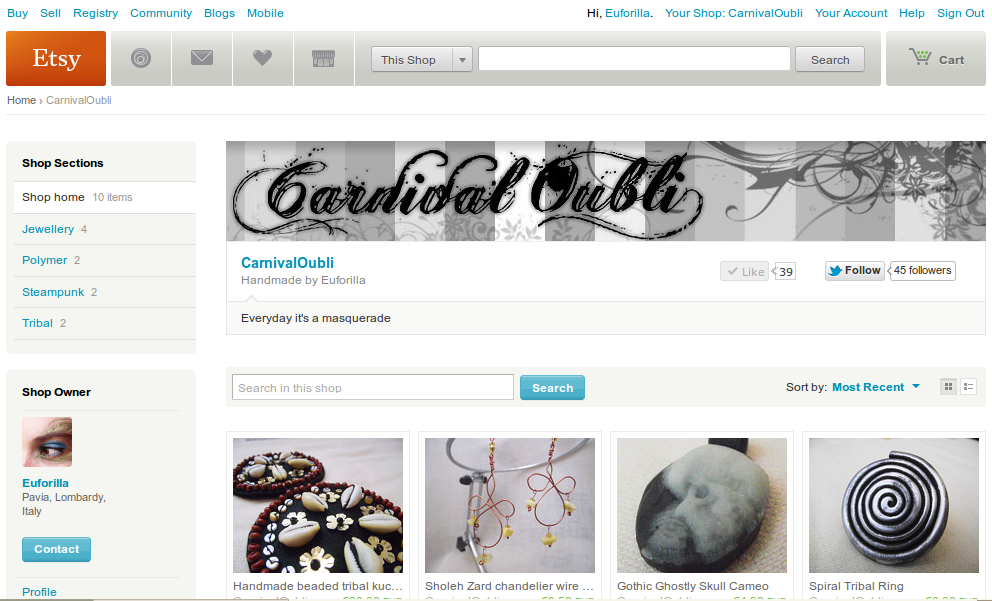 There are still a few items, but I wanted to start and give an idea of things I can make! Most of all, I had to start with something or I wouldn't start at all!
Now I need your help: tell me what you think about it, if you have advices or critiques, what you like best and why, what you like less and why, what you'd like to see and all these things.
To the most enlightening words I'll give a present 😉
The name of the shop has a long story, I always liked the idea of a carnival, a circus, a something where you can forget yourselves, where you can really be who you want to be or change character every time.
I'm looking forward for your ideas, ok?!
In the meanwhile click here 😀
Related posts: