Friday, and as the Cure put it: Friday I'm in Love.
List of all those nice things that made me feel truly, healthily and spontaneously grateful towards the world. I's so flower power!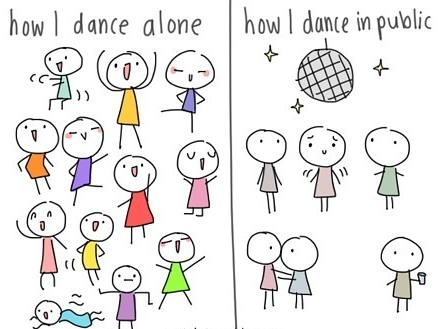 ° local pub "Il Boccio", it's always a good hit
° running errands, just to be outside the home
° Supernatural
° a splendid, sunny day, we could see all the Alps *_*
° an afternoon with my girlfriends, chitchatting, after such a long time
° home made pizza, so good I can feel hungry just by thinking of it!
° after-sports endophines
° Sholeh Zard's booktrailer (it's in italian) and all the other bellydance exhibition videos from the book signing in Rome!
° my new home workspace, soooooo cool!
° play with Polyvore
° my made up lunches based off avocados: toasted bread with slices of avocado on top, seasoned with evoo, salt and a sprinkle of pepper. Or whole wheat pasta with tuna, sesame seeds and avocado. Let me say: YUMMY!
° the brilliant idea, and seeing it being true (all to find a long lost file

)
° a good stack of technical books
° thinking of a song, putting up a playlist knowing it must be in there, press play on a random title and finding out it was the song I had in mind… yes I can! (btw it was "Black Waltz" by Amber Asylum)
° giving my old but still good, yet now too tight and short for me, purple wool coat to my little cousin (it fits her so well!!!)
° thinking about making my own chalkboard paint… I also have Ikea's coloured chalks now!!!
° right, our trip to Ikea, and now having super cool drawers to keep everything in our Lab neat and tidy (I.E. I now have an entire drawer for incenses *_* Opening it is such a treat for your nose!!!)
° my new, sunny yellow and cheerful gerbera (a couple of leaves have already been punctured by Clothilde, but anyway…)
° an hour spent dancing, shaking that booty, making coinbelt tinker, mode Instand Mood Booster: ON!
° Sa, who's always there for me, even on the distance, and he gets me. He really gets me!!!
° an afternoon spent knitting with friends, catching up on our latest news 😀
° a little she-monster (ok a girl, but I call all of them little monsters) who's always glad, no, happy to see me, like I was Santa Claus… and I can't understand why, since I don't like children…
° toasted bread with blueberry jam, varying breakfast everyday
° being able to wake up early and being more productive
° start planning for Paris *_*
° the "goodie bag" from Sholeh Zard Rome booksigning: rose spiced tea, various recipes of cookies and treats, and a couple of samples of a "Rose of Morocco" shower gel. Thank you Lanterna, thank you Horrya! (I'm writing surrounded by rose scent *_*)
° my as furry as beloved Clò Stinkerbell Von Digger (other name for Countess Clothilde Leftovers), who mirrors and cures my emotivity, she always gets me
° new episodes of Criminal Minds, Reed, we've missed you
° slow motion Banana
° mythological creatures
Related posts: