With today's monday musing I'm starting the "Postylish" serie, with my friend Giada (the idea and the name for these posts is hers

).
I'm still a little bit anxious to show my little face, but I've decided to play dressup anyway, because this is what it is: playing, having fun shifting into someone or something else… and could I ever step back from dressing up with what I have home?
Never!!!
So here I am hippie-version!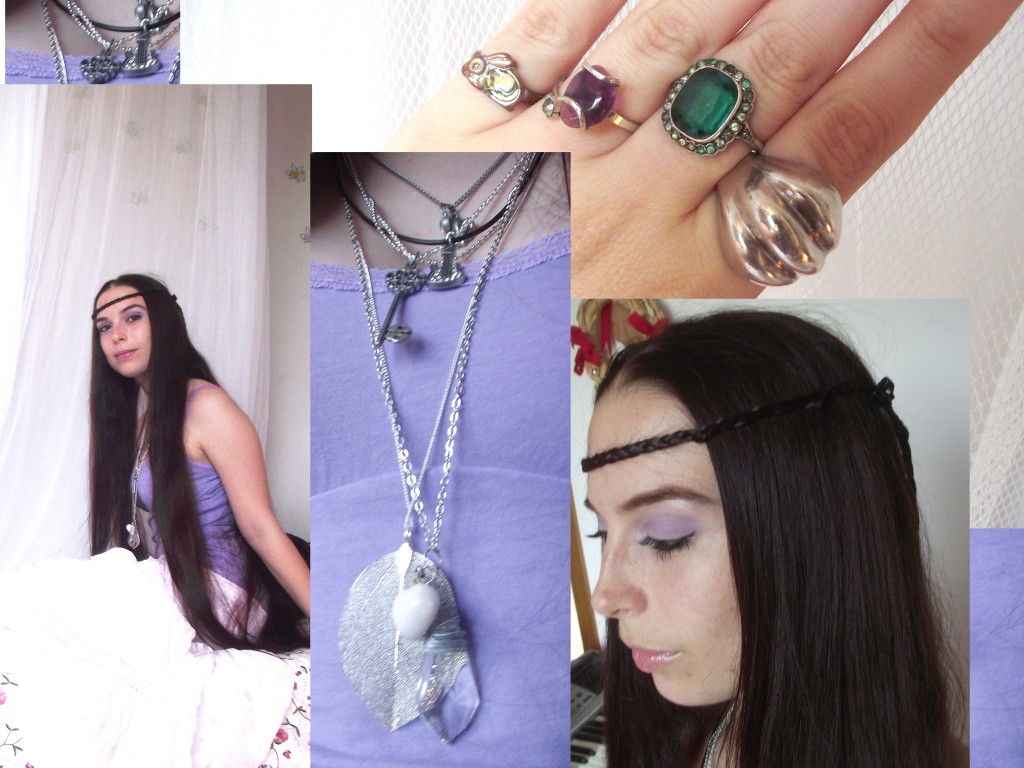 Long skirt, any shirt, a lot of jewellery (not all shown but I'm wearing 9 rings, I've made the necklace with the crystal and the white heart, the other one's a leaf and the shorter one comes from New York Hard Rock Café, a gift from Mr Faun, I've assembled it like that, I liked the idea of bringing some "music" into the outfit) long hair left loose, a small braid (or any kind of headpice if your hair is not long enough), some eyeshadow and kajal et voilà! You're an hippie!
Here's some details more if you want to know about hippies (I think we owe them quite a bit, at least nature and art – wise!).
Here's some soundtrack to this post.
But most of all here's Goddessinspired take on the look *_* lovely!
Related posts: