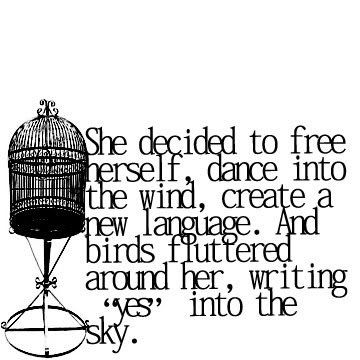 img
I think pessimism is an easy answer to things. To destroy is way simpler than to create. Moreover
optimism doesn't mean you have to think that the world is a playground for rainbow-coloured unicorns
, it is recognizing that some things are going bad, though committing ourselves to change and make them better, it's telling yourself "i can do it" even when it seems the opposite.
Now, I'm no optimism guru, I still slip in the dark and sticky pit of "to hell!". But at least I try, and there are a couple of things you can do to lift from that pit.
Seen that this is not the moment to write my "100 and more stuff to do when you're sad" list, I'll leave you with two movies that make me feel more positive and active… if you still haven't seen them, what are you waiting for???
First movie: "Le fabuleux destin d'Amélie Poulain" aka "Amélie"
Don't you want to help people and join the strangest adventures you too? Or see the world with the garden gnome?

watch out for spoilers here, if you still haven't seen it!

Second movie: "Yes man", I love Jim Carrey when he's in movies, being funny without relying only on his plastic face.
Most of all… saying yes to.every.single.thing.ever. It makes you want to go out, trust people and, again, join the strangest adventures.

Ok, maybe it's just me, I may need to step out of my routine, anyway I insist: if everything looks black spend a couple of hours watching one of these movies… or both!
Then let me know 😉
And, if this was a different kind of blog now I could link you a polyvore set, inspired by these movies, with a list of "homeworks" for you to do… but I stand for freedom of choice, so why don't you open your wardrobe, put on some clothes you think would look good on those sets and go out really doing something, instead of simply daydreaming of it? 😛
Related posts: