No way! The "nigthstands" are back!
Yes, well, after finally being done with tables, ribbons and papers, I had time and will to read.
I'll admit that these books are little to not-at-all related to "honeymoon" and "weddings", but what can I do? The world doesn't stop if someone gets married!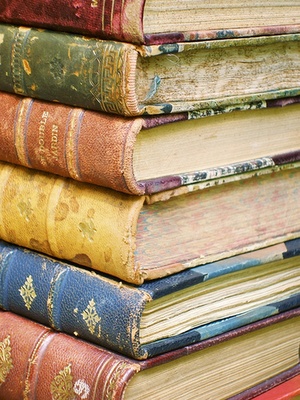 Per Isabel, un mandala by Antonio Trabucchi – I had never read anything from this author before. I got this book as a present to my bachelorette party. It took me a couple of chapters to get involved and in the end it left me with a sense of… "meh"… but it wasn't unpleasant. It's written brilliantly well, but the plot… I don't know, I guess the plot is something that you can appreciate if you knew the author and his other books, but I didn't so I was left with that "meh".
The notebook, the proof, the third lie by Agota Kristof – An ex coworker recommended this book to me ages ago. This is most definately NOT a book for a honeymoon. But it's incisive, it sticks to your skin, yes, "incisive" is the word, no matter how oldfashioned it might seem. And it's also a little unsettling!
Delta di Venere by Anais Nin – Have you ever experienced reading a book and feeling like you had already read it? Well, I can't remember about it, but I'm sure I had already read this book. Anyway it wasn't bad to read it again. Some things are gratuitous, yet others were nice to read, it's a satisfaction to see a woman's point of view expressed so well, with that mixture of sensations and feelings that sometimes can't be told apart.
Witchlight by Marion Zimmer Bradley – As a teenager I simply adored the saga of The Mists of Avalon, sometimes these days to I think back to the books and the movie and I find myself daydreaming a bit. Reading this book, though, at some point I was so taken aback that I had to text my friend, asking "I'm reading this and I can't help but wonder if The Mists of Avalon was written just as badly", answer: "Yes it was".
Eight letters to destroy a teenagehood icon.
Related posts: