Very quick post, because when you find out something that really works you have to share it, even if it's a little thing.
I've got some crafting supplies to use, including two beautiful buttons made of mother of pearl. Actually it's two mother of pearl disks glued to some buttons.
I want to separate disks from buttons, so with a cutter and a little pressure the buttons came off easily (probably the glue was a little old by now) but the residues where still there.
I googled and hardly found a comment that said "Acetone removes super glue".
So I'm trying this method: dipping a cotton stick into acetone (I used Kiko's polish remover, the pink one, if anyone is interested) and I start to rub it ever so lightly in circular motion. The glue starts to refreshen then it comes away, it takes a lot of patience, light hand and some time.
It took four cotton sticks, both sides, per disk, to remove all the glue. But everything came out fine and the enamel and the mother of pearl are unspoilt. Yay!
This is the only picture I have, took with my phone, I remembered to picture things only at half the process, but you can see the before on one disk and the after on the other one!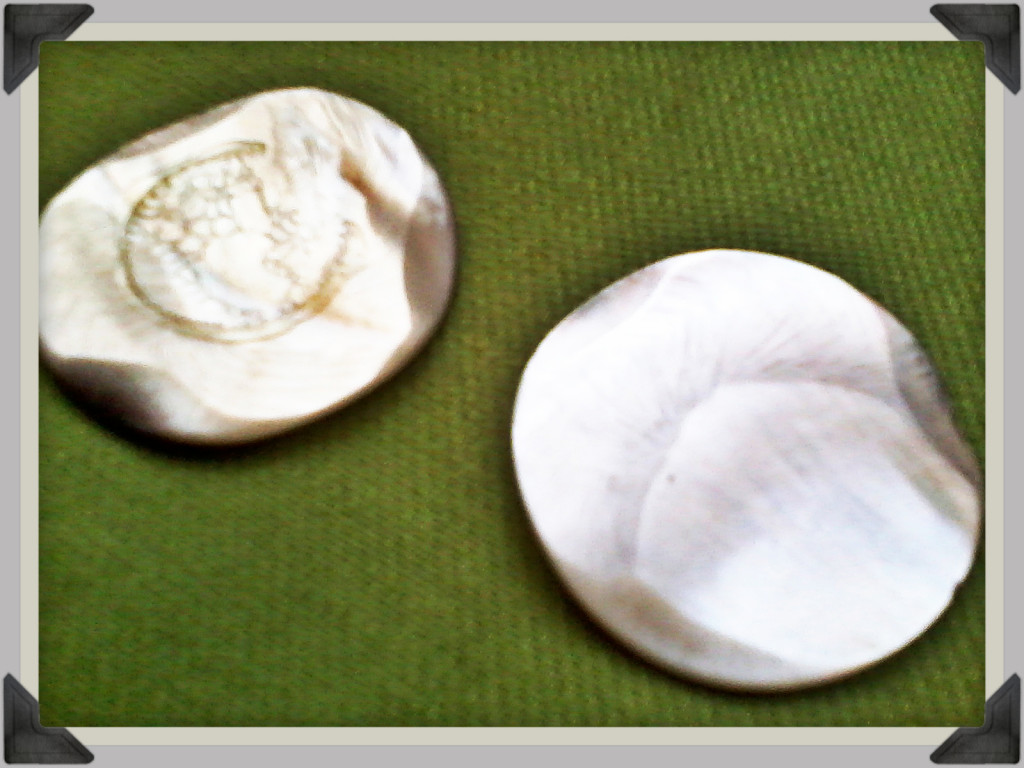 Related posts: