Hey!
Today's the second international Mad Hatters' Day!
(Sixth of October… 6/10.. the other one is obviously the tenth of June… 10/6… or switch the dates, depending on how you write them 😉 )

How are you celebrating it?
I have the flu, so I'm celebrating with meds and toons… anyway, this is just a small reminder to think about those
insane things we now came to accept as normal.
Normal is just a word.
Find your own rules.
Oh, and about hatters…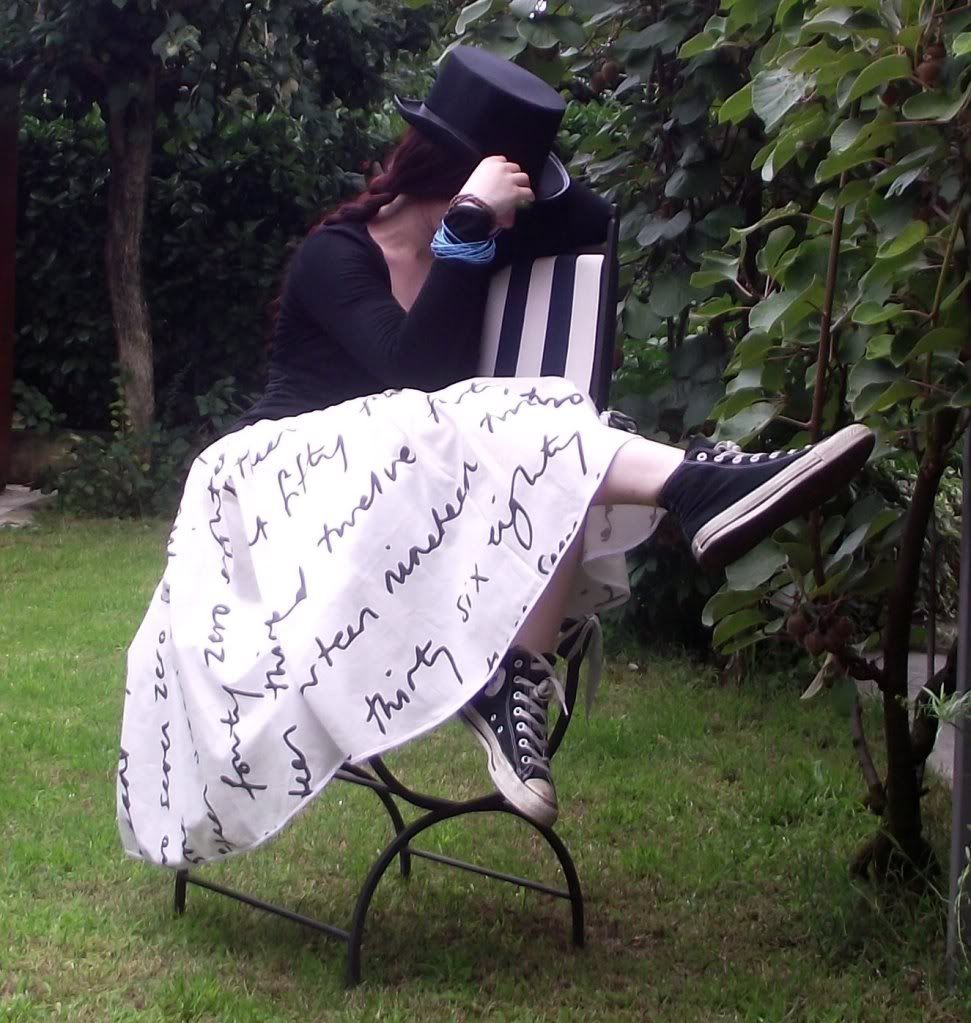 Yes, that's me! And a bit about sewing, clothes & co is coming along this way.
Happy Mad Hatters' day everyone! And a very merry unbirthday 😉
Related posts: