Once upon a long long time ago, there was a cosplay meet in Pavia, wich I attended in full steampunk attire.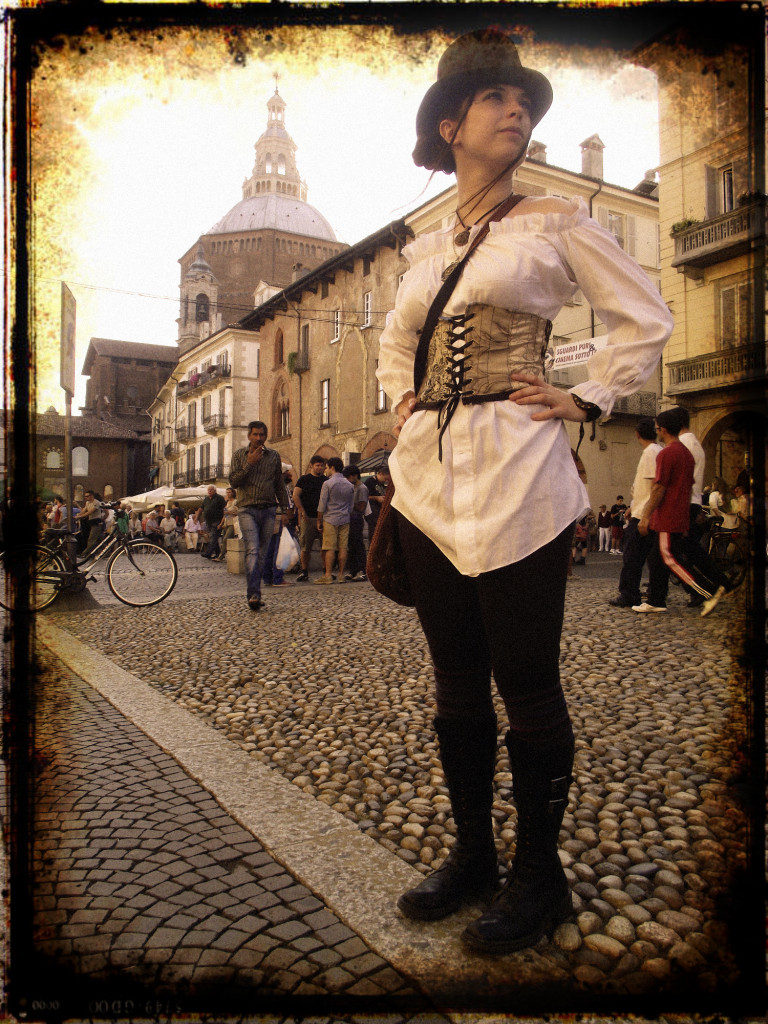 See?
And there was, once upon a long long time ago, also a commitment to show you how I made my corset/cincher.
Today is finally that day, where I post the tutorial!
Things needed:
Fabric, not stretchy, quite stiffy. I used interior decor sample fabrics. I've selected browns and taupes and grays to have an even more steampunk effect
Sewing machine, needle and thread
An empty jug of fabric softener, laundry soap or fruit juce, anyway one of those big plastic jugs!
Eyelets and eyelet-tool
Bias tape
Pins
Lining, a soft and slippery fabric, I used a light blue scrap I would have never used for anything else
Taylor chalk
Taylor scissors and everyday scissors (never cut anything but fabric with your taylor scissors!!!)
Measuring tape
Rayon ribbon to close up everything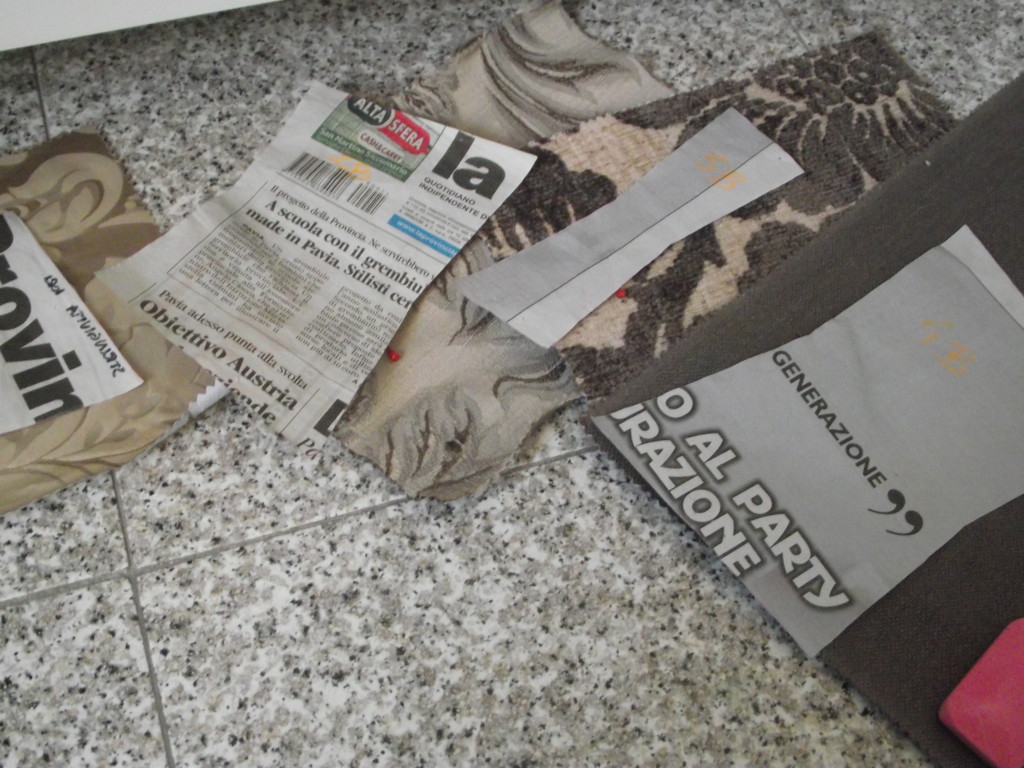 How to:
First and foremost you need your measurements and the pattern. I've used this tutorial by Camilla Taylor. That's where I got the plastic jug idea (well, I used the fabric softener one because in Italy we do not have those huge thingies for juice…).
Summing it up briefly, you'll need: the height of the cincher, from under the bust to where you want it to be (to me a little below my belly button). Under the bust circumference, waist, hips circumference. Divide everything by two (you'll draw one single pattern, and you'll use it for both sides, flipping it over).
Draw a vertical line, the height of your cincher. A perpendicular horizontal line, it's the underbust measurement. At your waistline mark another horizontal line and at the bottom of the vertical line mark your hips measurement.
The tutorial linked is very well done, follow it and make your pattern pieces. Mark them out really well and cut them.
All these measures have no seam allowance, so when you'll trace your pattern onto fabric remember to cut it with seam allowance!!!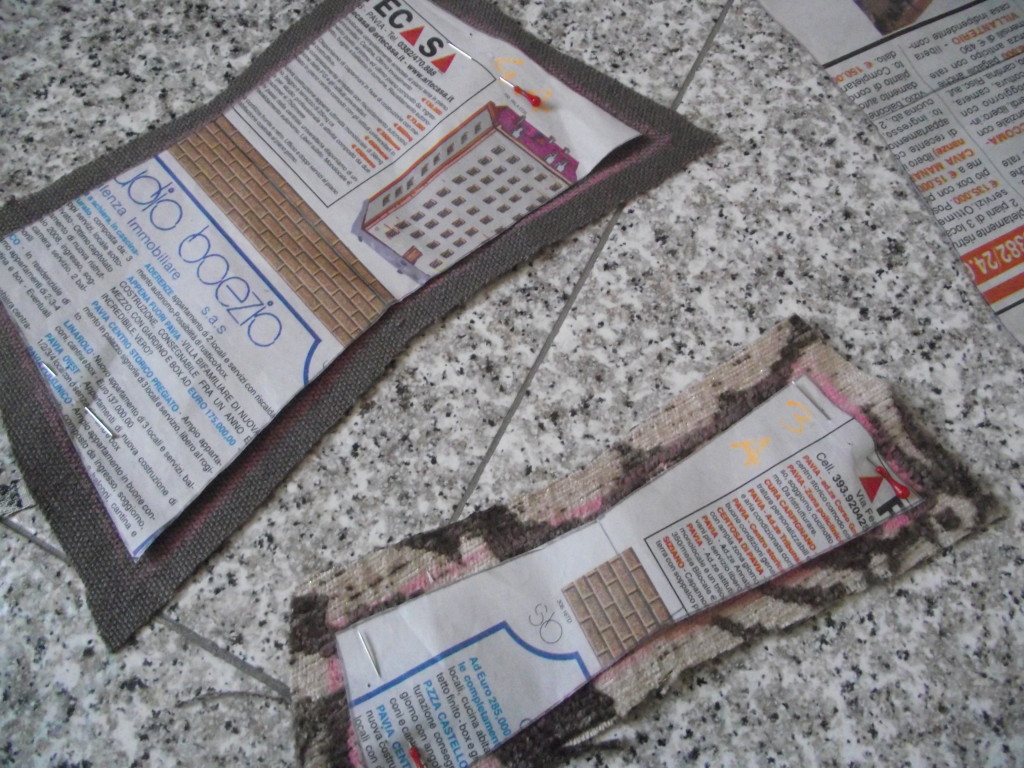 Sew the first two pieces together, add one piece at a time (and here's where you'll be thankful for marking out all your pattern pieces). Repeat everything for the lining.
Cut out some "bones" from the plastic jug and round the corners (your ribs will be thankful), keep them in place with pins and sew the piping to keep them where you meant them to be.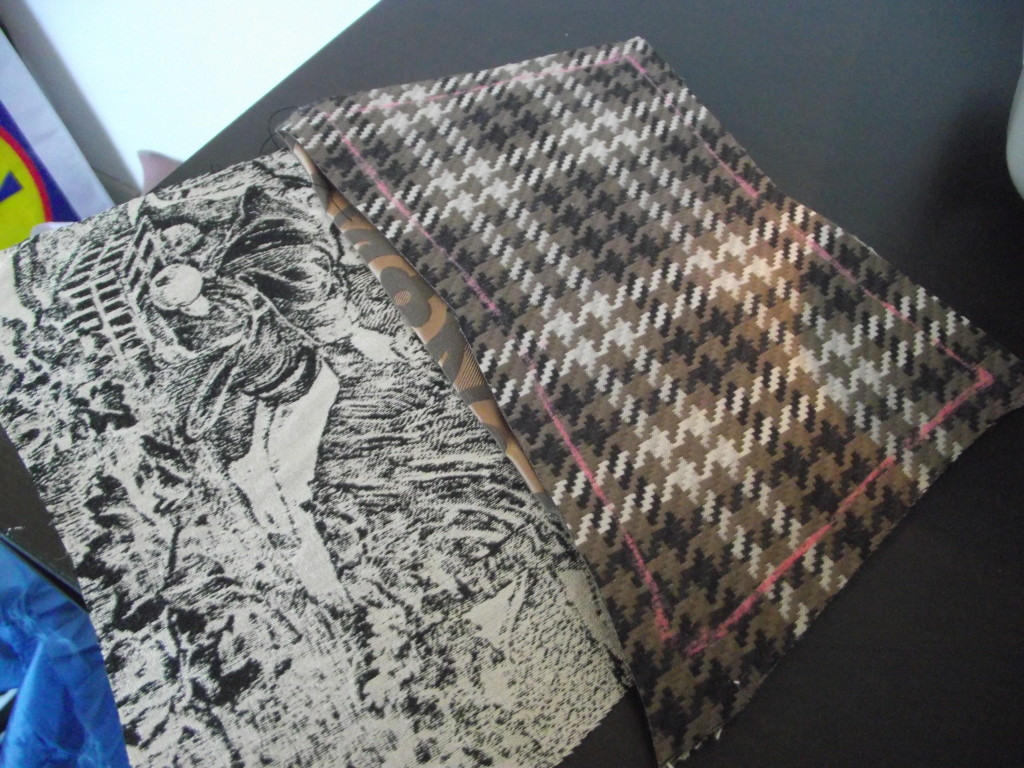 Now it's the time to decide if you want a double opening cincher or one opening cincher. Since I made it a bit too small I decided to go with two openings, front and back.
And you can finish it off with bias tape top and bottom.
About the eyelets: mark where you want them to be, poke a teensy tiny hole, insert the eyelet and press it in place.
If you couldn't find eyelets you can sew tons of little buttonholes, if your sewing machine does it (or if you have the patience and skills to make them by hand…).
Now wear it over a peasant skirt, a nice pair of boots and a top hat, voilà, pret-à-steampunk!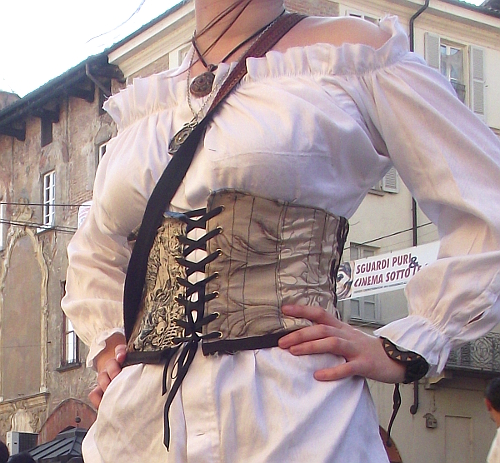 Related posts: